Joining Zoom Meetings (Linked to CanvasLMS)
Click on [Zoom] located within the class module or the [Zoom] link shown on the left-hand menu to display a list of the Zoom meetings scheduled.
Click on [Join] for the date/time of the class to join (listed at the top in most cases).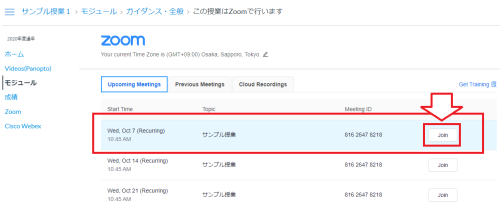 Click on [Zoom Meeting] when the following window is displayed.

Click on [Join with Audio on a CPU].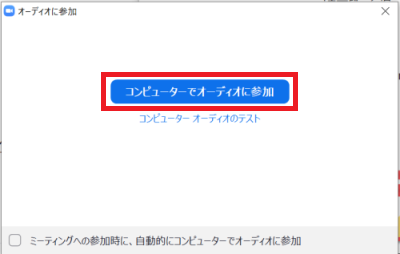 You have joined the meeting when a screen such as is shown below is displayed.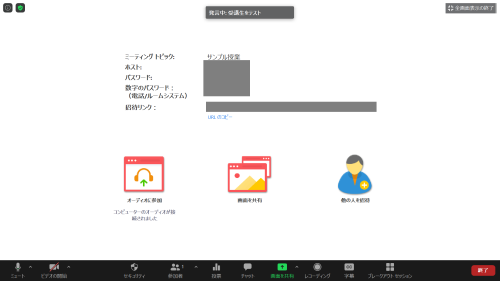 Click on a participant at the bottom of the screen.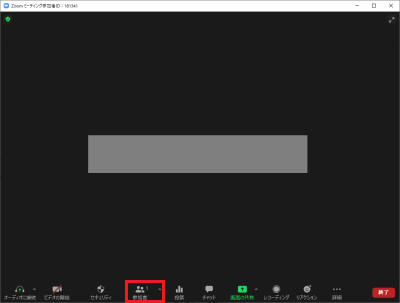 Align the cursor with your name displayed at the top of the participants, and then click on [Advanced] --> [Change Name].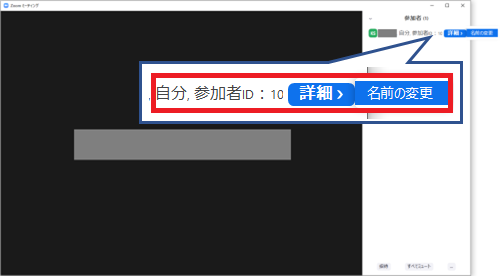 Enter the name and click on [OK].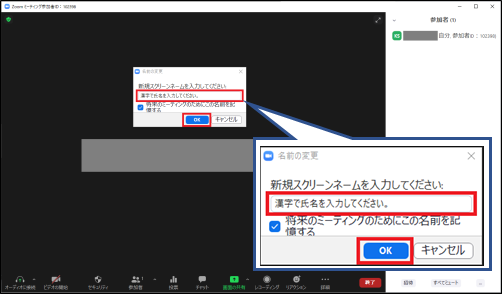 All preparations are complete once you have changed your name.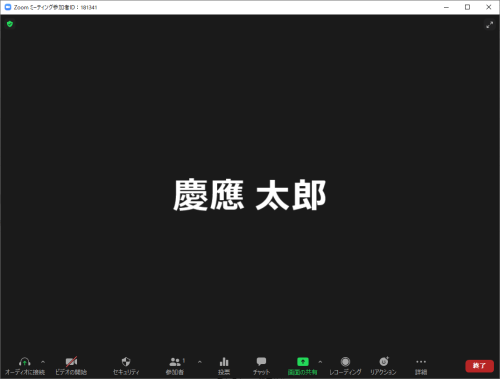 Once the class has started, you will be able to view information, etc., shared on screen by the faculty member.
Follow all instructions provided by the faculty member, such as switching on the camera with [Start Camera], etc.
Last-Modified: February 22, 2022
The content ends at this position.