Director's Greeting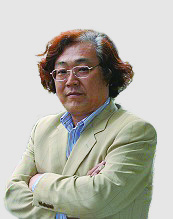 For the information bases of Keio University campuses, we have always provided the optimal environment in terms of line speed, wireless LAN coverage ratio, the development of new services, and so on. Furthermore, at Keio University, we have carried out such operations with a basic policy of providing an open information base that does not interfere with free research environments and the new ideas of students, and have thus successfully avoided drifting toward easygoing operation based on a principle of "don't rock the boat" - which often tends to occur - in which users are restricted, services that can be used are limited, etc.
Currently, in response to the new issue of cyber security, many organizations in the world are orienting themselves toward stricter management and operation. This has been the trend at universities as well. Nevertheless, it seems that we should now take a moment to envision the modality of information spaces in the future. I do not believe that a safe and secure world is one in which we are being managed and controlled by someone. A safe and secure world can only be realized when all people living in a given space possess a high level of morals and there are systems to support this. Going forward, I intend to work together with our students and faculty, who are the users of Keio University's information space, as well as the personnel of ITC and all relevant parties to promote the enormous project of building a truly safe and secure information space, and play a leading role with regard to information spaces in the future.
Last-Modified: March 12, 2018
The content ends at this position.