ITCs' Mobile Site
Please also use the ITCs' mobile site.
This site will terminate in March 30, 2017 at 1:00 p.m.
※ Depending on a model, it may not be displayed correctly.
※ The normal website of ITC supports a smartphone.
http://fp.itc.keio.ac.jp/en/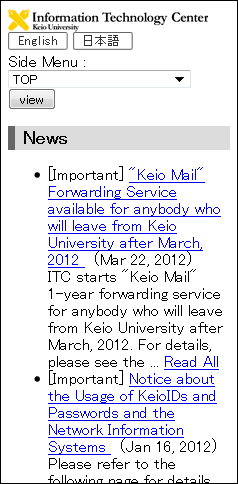 Last-Modified: February 4, 2017
The content ends at this position.