Student Applications
This section describes the "Class Support" features that are available to students.
Basic Features
Advanced Features
Home Page
Generally, when you log into the "Class Support", one of the following pages will appear first.
Information that you have not yet verified is displayed as "New". Likewise, if you have not submitted your report, this will appear as "Reports to Submit".
Once you verify the information (or submitted report), it will no longer appear as "New". To view the details of past items, click the name of the corresponding class in the timetable.
There are times that information you have already verified (or reports that you have submitted) will appear as "New" (or "Report to Submit"). This is because faculty members have changed the information (or content of the report).
When you click a class name, a page similar to the one below will appear. If there is any registered information that has been made available, or information that you have already verified, you can view this information in the corresponding columns.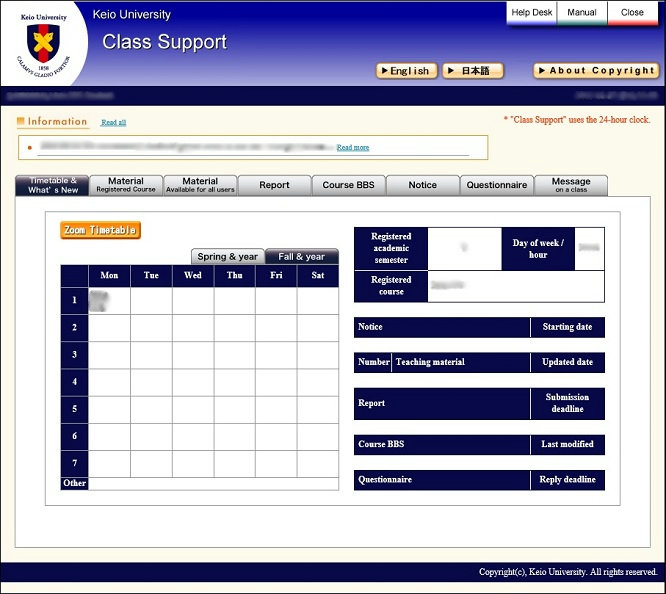 Last-Modified: October 24, 2016
The content ends at this position.