Uploading files
Click the [New] icon on the top page of the documents of Google Workspace(formerly G Suite) then click [File upload] or [Folder upload].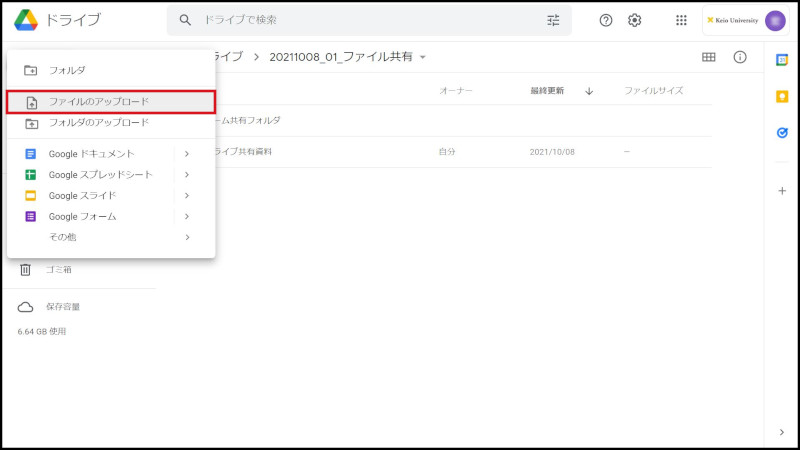 If you selected "File upload", the "Open File" pop-up is displayed, so select the file to be uploaded to start upload.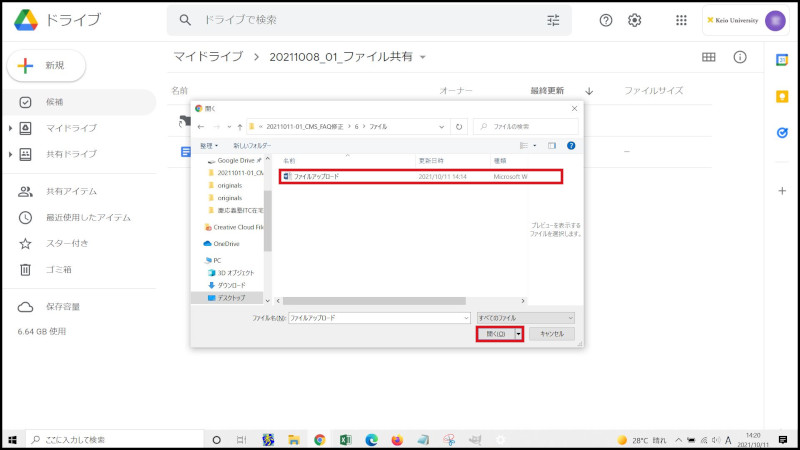 When it becomes [Upload has been completed] it is completed.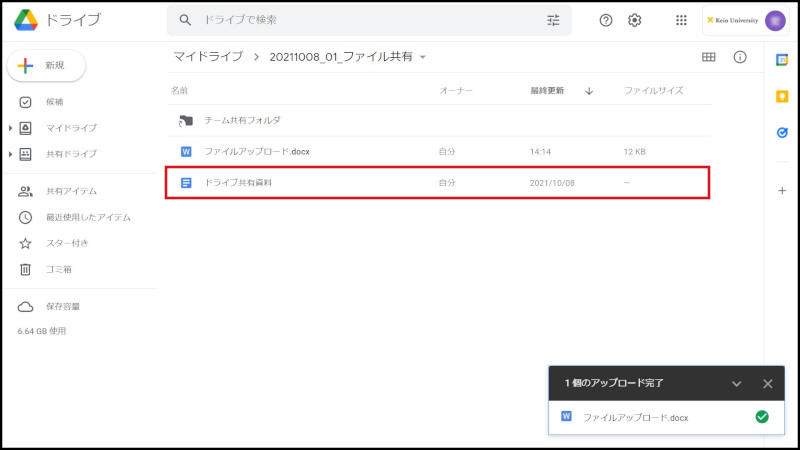 In initial settings, you can upload in the original document format, but you can click the

icon to modify the upload format from [Setting].
The following are the upload formats.
Convert uploaded files to Google editor format

If you select this option, the file to be uploaded is converted to Google Document format. When converted to Google Document format, it is not counted in storage capacity.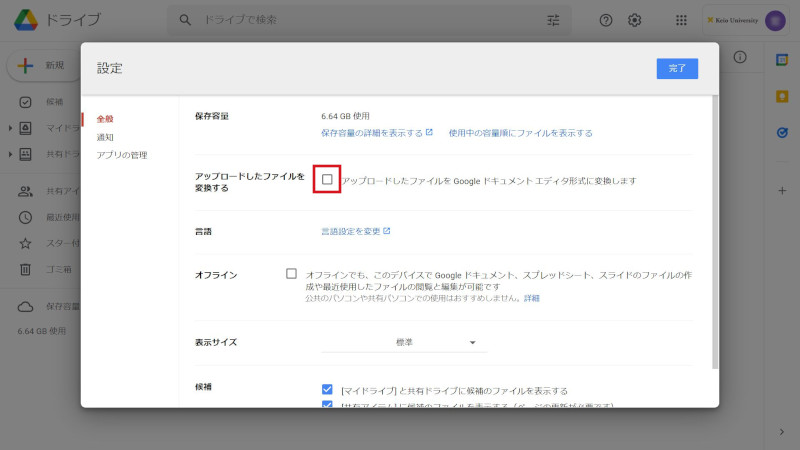 Example)
If you wish to save and share a Microsoft Word format file as it is without converting it to Google Document format, remove the check box of "Convert to Google Document Format" when uploading.
Good example of people who "Do" Google Document Format Conversion:

Desire to edit the Text on-line
Desire to simply manage revision history of Text or Spreadsheet
Desire to jointly edit with the team

Good example of people who "Do not do" Google Document format Conversion:

Word text with detailed layout setting
Excel sheet containing figures and tables
Excel sheet with a registered VBA macro
Continue to explanation about Downloading Text.
Return to Google Drive Users Manual for explanations about other features.
Last-Modified: October 12, 2021
The content ends at this position.