Downloading Text
On the top page of Google Workspace(formerly G Suite) Document, add a check to the data you want to save.
Click "Vertical Ellipsis"icon - "Download"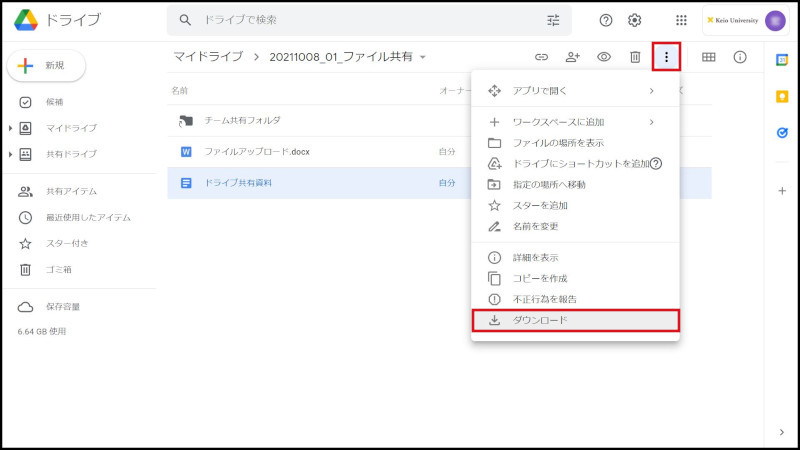 Fig. 1 Downloading Text
Return to Google Drive Users Manual for explanations about other features.
Last-Modified: September 28, 2022
The content ends at this position.