Registering from Other Contacts
"Other Contacts" stores the list of people with whom you have exchanged emails in Google Workspace(formerly G Suite) Gmail but who are not registered in "Contacts". This section will cover how to select someone from this list and register them as contact information.
Selecting "Other Contacts"and check the people you wish to add, then click "Add to contacts". (Fig. 1) These steps will register the selected email address(es) (people's names) as contact information.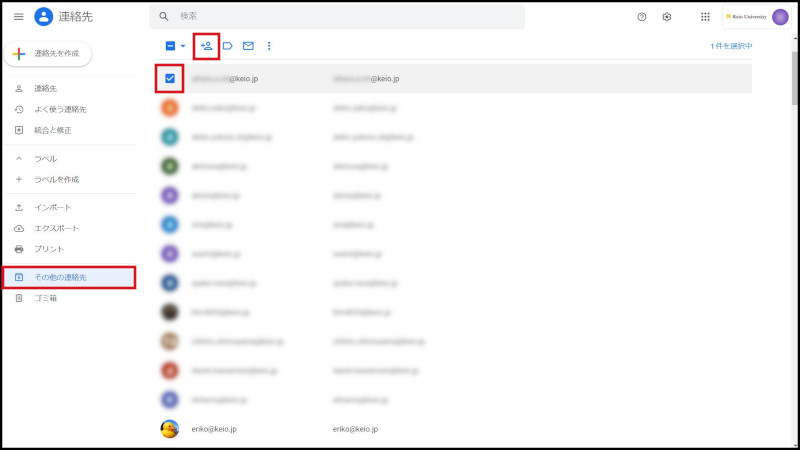 Fig. 1 Registering from Other Contacts
Continue to explanation about Searching Contacts.
Return to Google Contacts Users Manual for explanations about other features.
Last-Modified: August 16, 2022
The content ends at this position.