Adding Contacts
To add a contact, click either "New Contacts" on the left of the screen or

(Add to My Contacts). The following screen (Fig. 1) will then be displayed, so enter the required information and click "Save now" to register a new contact.In this Manual, the registered contacts are called "Contact information".
When selecting a group in the list of Contacts at this point, the contact will be registered as a member of that group. It will also be added to My Contacts at the same time.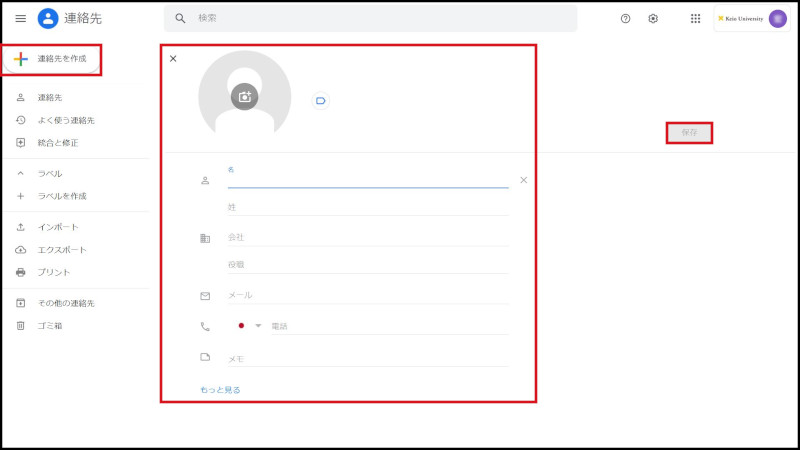 Fig. 1 Adding Contacts
Continue to explanation about Adding a group.
Return to Google Contacts Users Manual for explanations about other features.
Last-Modified: January 16, 2015
The content ends at this position.