Director's Greeting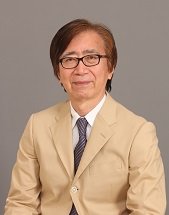 All our activities in society as well as our social infrastructure are supported by information technology. We live in a digital world. This isn't a choice, but the reality of the 21st century. This digital world we live in, changes constantly, and with it the knowledge, technology, systems and skills required of its inhabitants, need to be updated. Digital technology in particular, helps people live their lives in new ways, with technologies that never before existed. Yet, on the other hand, it also creates change in the behavioral patterns of individuals, as well as in social systems. We find ourselves both excited, and frightened, by this digitized world. And because we do live in a digital world, communicating face-to-face in a way not really possible in cyberspace has become all the more important.
In 1999, Keio University established the Information Technology Center (ITC), in order to further the introduction and application of information technology. Since then, the Center has provided the digital world with various information system environments. This covers areas such as network environments with adequate information security, information services, and administrative and business management. What we must not forget, is that these too, extend initiatives aimed at bringing about a new, safe and relevant information environment, with mechanisms and services that facilitate communication by its users, at the many and varied crossroads of exchange we encounter in both the digital and real world.
Last-Modified: August 31, 2015
The content ends at this position.