Portfolio
This page describes the portfolio feature.
You can download reports submitted in Class Support since FY2017 through FY2022.
Display Portfolio
Click [Portfolio] in the menu located on the left side of the screen. A list of classes for which you have submitted reports is displayed.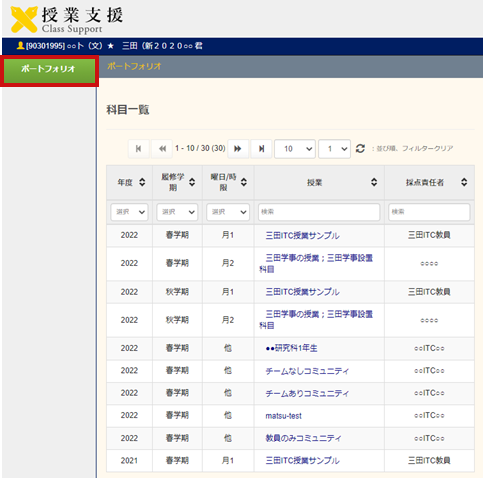 Download Portfolio Reports
From the list of classes, select a class from which you want to download the report results. (Classes for which you have not assigned reports are not displayed.)

Reports associated with the class are displayed on the right side of the class list.
Select a report that you want to download and click [Download].

The report file is downloaded. You can specify the download destination. (It is saved in the download folder by default.)
Last-Modified: April 3, 2023
The content ends at this position.