Changing Owner Authority
If the account of the preparer of a Document (Owner of the Document) is deleted from Google Workspace(formerly G Suite), Documents prepared by the Owner are deleted at the same time. If you want to continue to use these Texts, it is necessary to change the Owner so they are not deleted.
Attach a check to the File or Folder whose Owner Authority you want to revise, then click on the

icon.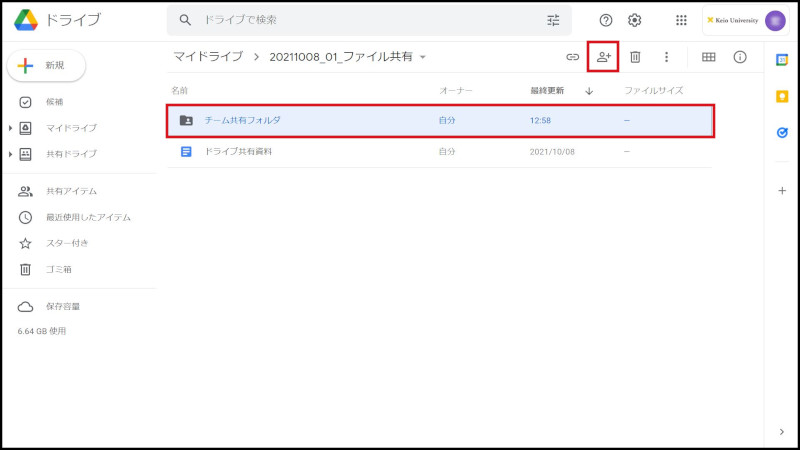 Fig. 1 Changing the Owner
Click on the pull-down menu of accout which you nominate for owner, select the "Transfer Ownership".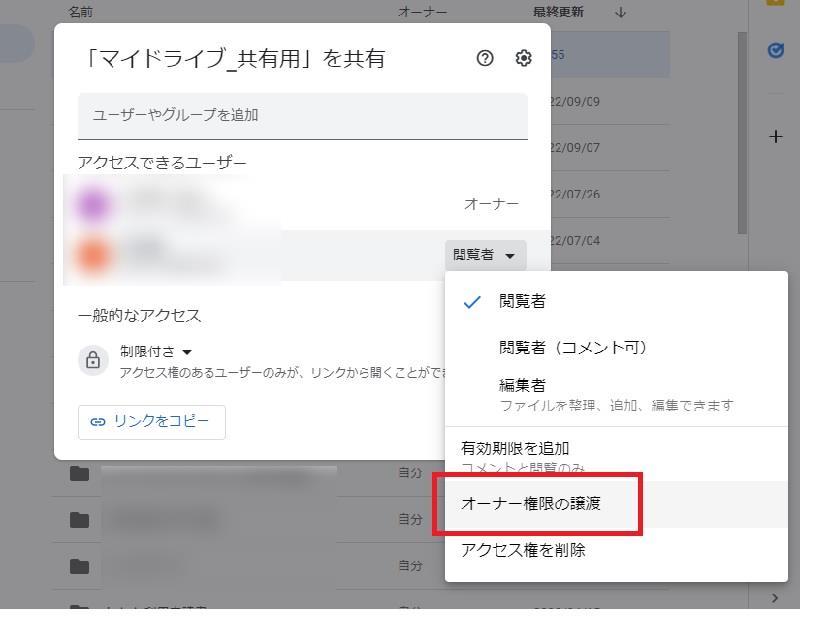 Fig. 2 Changing the Owner
"Make this person the owner?" of windows is displayed, click on "Yes". After that, owner authority is changed, the original owner becomes editor.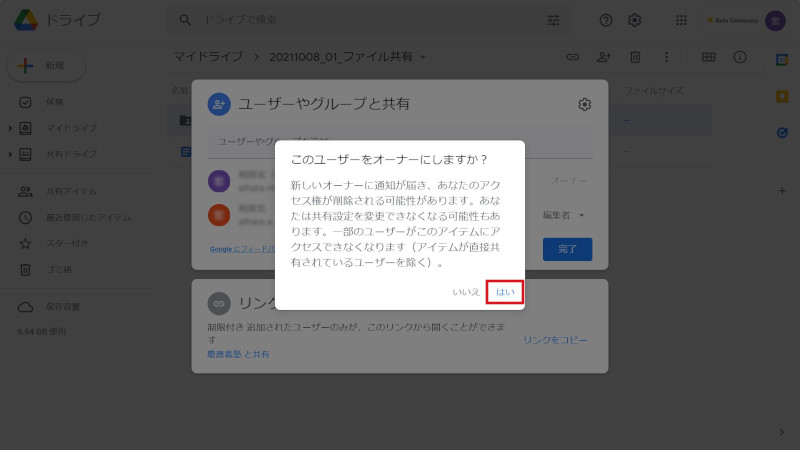 Fig. 3 Setting Owner
Return to Google Drive Users Manual for explanations about other features.
Last-Modified: September 29, 2022
The content ends at this position.