Reference: Types of files
Users can use Google Docs, Google Sheets, Google Slides and Google Forms on the web version of Google Drive. Or users can use via "Google apps" icon at the top right of app window.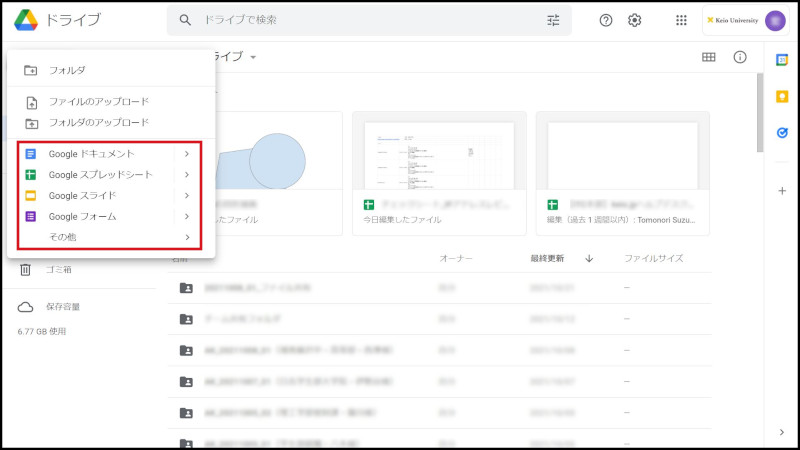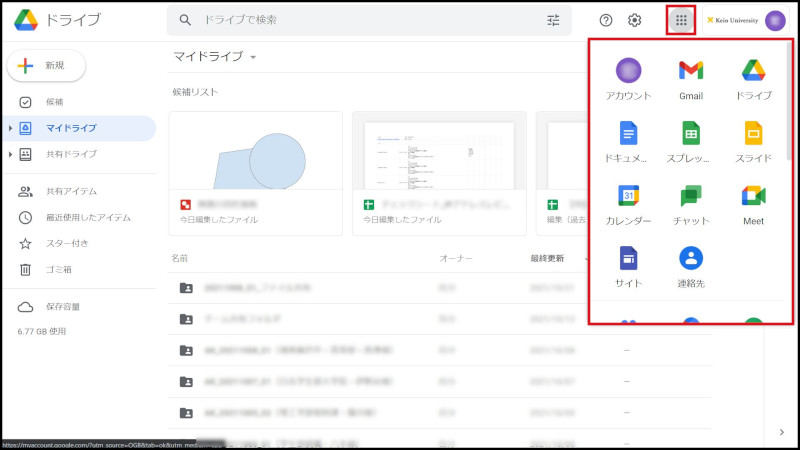 For information of supported file size and file formats on Google Drive, please refer to Files you can store in Google Drive. Return to Google Drive Users Manual for explanations about other features.
Last-Modified: October 26, 2021
The content ends at this position.