Home screen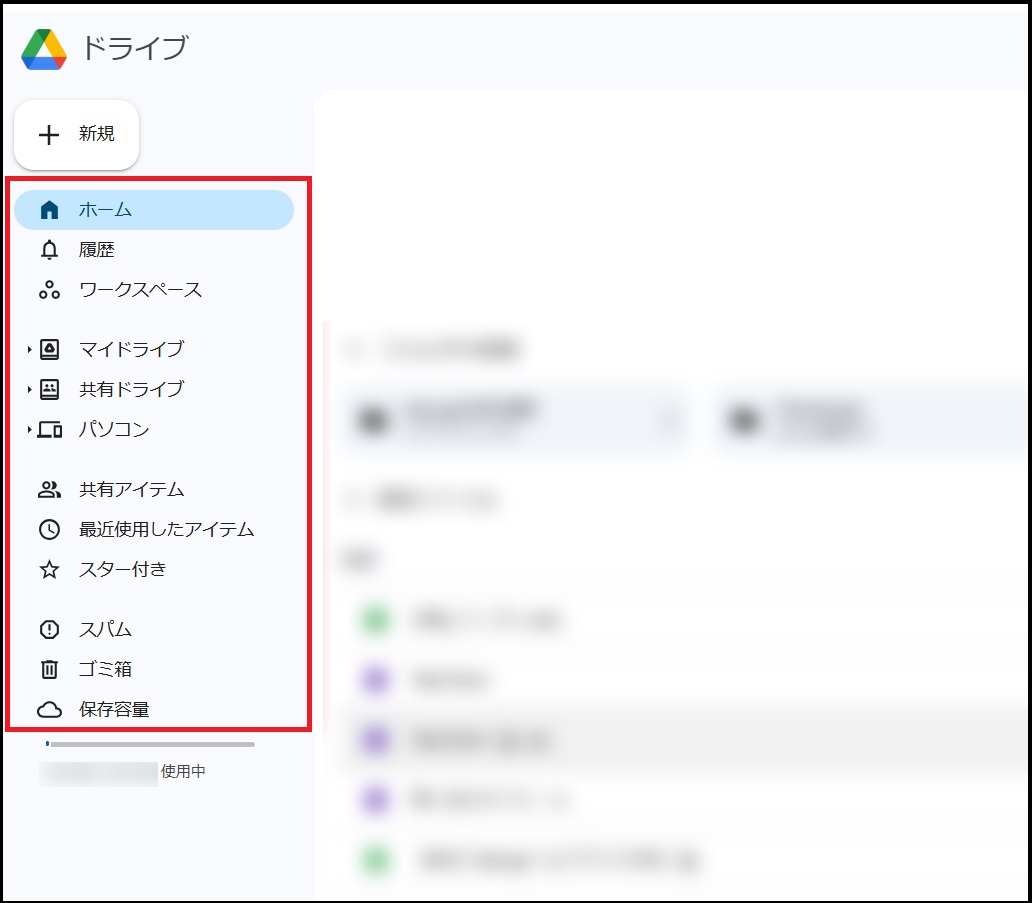 Fig. 1 Home screen
Priority:
Once you add important or frequently accessed files to a workspace in Drive Priority, you can set Priority to be your homepage. That way, you can see these files as soon as you open Google Drive.

My Drive:
Items that are here in on-line Google Drive are synchronized with other terminals in which Google Drive applications have been installed. Prepared items and all uploaded and synchronized items are included automatically.

Shared driv:
Shared drives are shared spaces where teams can easily store, search, and access common files from any device.

Shared with me:
These are files other users share with you.

Recent:
Items recently displayed/worked on are displayed in order of date of final update.

Starred:
These are files, folders, and Google documents with stars attached.

Trash:
All items deleted from inside Google Drive are displayed in order of final modification time. Items that can be deleted are only items you own.

Storage capacity:
You can check the capacity of files stored in My Drive (Drive and Gmail).
Continue to explanation about Preparing a new text
Return to Google Drive Users Manual for explanations about other features.
Last-Modified: October 14, 2022
The content ends at this position.